One-on-one Intuitive Facilitation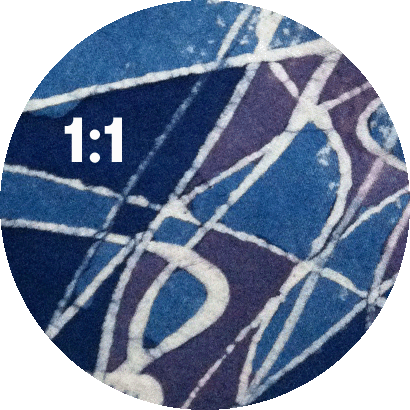 One-on-one Intuitive Facilitation is designed to help you move forward on projects while being attentive to your overall being. It gives you and your project in-depth attention, drawing from a holistic menu of powerful tools and meeting you exactly where you are.
One-on-one Intuitive Facilitation is similar in various aspects to life and creativity coaching, consulting, spiritual counseling, or talking to a perceptive and insightful friend, and it includes the possibility of concrete collaborative work like writing or editing. It is not therapy, although it may be therapeutic. It is the individualized counterpart to Core Action Circles™. The structure for each session guides the overall process, while providing room for us to notice and shift our focus to what is actually most resonant to you and your project at that time, and we use gentle intention-setting and thoughtful scheduling to keep your project moving forward between sessions in a way that aligns with your own inclinations and rhythms.
Sessions take place in person in the Cambridge MA area.
A CONTAINER:
We begin by giving attention to our emotions with
Witnessed Drawing
and a co-created
Cloud
of love and caring and gentleness to hold the really hard stuff, and then sharing and cheering your recent project
Successes
.
Grounding into Self
comes next, giving you a few minutes to tune into yourself and discover what is
really
calling for attention right now.
Focus
is the central work of the session and may incorporate a variety of tools/approaches to support you, from witness to personalized prompts to concrete collaborative work to creative arts journeys. It includes or is followed by an
Offer
, where I share my own wisdom and that of others, and also incorporates a short
breather
. We take a few minutes for you to engage with the question,
where are you choosing to place your attention next?
and set
Intentions
, and then find a natural
Closing
and transition our focus out to the world again.
A RELATIONSHIP:
Our work together is a partnership in support of you and your project. I provide facilitation and you take responsibility for your choices. We begin with 2 two-hour sessions which can be scheduled anywhere from a week to a month apart. I invite you to come to these sessions with an open mind and trust the process.
Our initial session explores the overall picture of your life, and where your project fits in. Simply articulating this for yourself and receiving witness is often a powerful aid in moving forward, and it also helps build a foundation for future work together. I bring a tool called Conversation Cards to gently guide this introductory conversation.

The second session is a typical project-based session where you choose the scope and tools/approach from a menu of options--this is where you truly get to experience what One-on-one Intuitive Facilitation is all about.

After the second session, if we choose to continue working together, we'll have a relationship-focused conversation (usually its own session) where we make a clear YES decision about moving forward and we "design the alliance." We talk about expectations and commitments, roles and responsibilities, and work style. We affirm our intention to approach this relationship as an equal partnership, one crafted to support both our dreams, while focusing our time and attention on yours. This conversation is foundation for what comes next, and future sessions will generally follow the structure of the second session.
A RHYTHM: Imagine having this level of support every week for a couple of months. Or once a month for an entire academic year. I encourage you to make a commitment to yourself for 9 sessions. We'll figure out together the right frequency for you and your project. Savor the experience of being deeply supported.
To get started, or to have an exploratory conversation, email me and include a sentence or two about your project.