Embodied Arts Workshops and Labs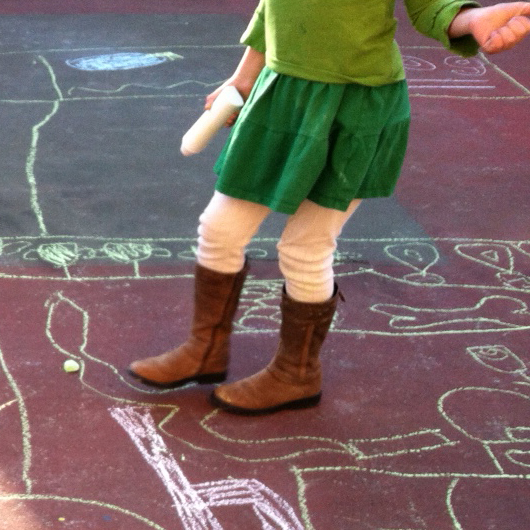 How can different artistic mediums enhance each other and help us access deeper channels of creative expression? What happens when we prioritize the innate wisdom of our body-mind connection and join others in rituals of exploration?
Amber Espar and I began actively engaging with these questions in 2012 and soon developed our own interdisciplinary arts approach to creating personal narrative. We discovered that moving quickly between modalities (which can be as simple as 5 minutes freewriting from a prompt followed by 5 minutes movement, 5 minutes drawing, and 5 more minutes freewriting) can magically deepen and transform a creative process as well as lead to powerful insights. Together we used this idea to teach "Embodied Memoir" at the Cambridge Center for Adult Education, guiding students through creative arts "journeys" that generated powerful narratives in much less time than a traditional writing workshop. We've created a small canon of journeys designed to facilitate this shift, and also learned how to create customized journeys based on who and what is present in a group at a particular time. (These creative arts journeys are also at the heart of Core Action Circles.)
Embodied Arts Workshops take the form of a structured creative laboratory, with personal storytelling at their heart. They can be adapted for many different audiences. Examples include "Embodied Memoir," a 6-week community workshop for adults or teens taught solo or co-taught with Amber Espar; "Writing Into Movement" and "Movement Into Writing," 3-hour community workshops co-taught with Amber Espar that can be offered individually or as a package for adults and/or teens; "Embodied Creativity," a thirteen-week co-taught college course curriculum; and "Stories About You and Me," a 1-hour repeatable workshop that brings these approaches to an elementary-school-aged audience.
Embodied Arts Labs are where I (and occasional collaborators) experiment with new ideas or play with existing structures in new settings.